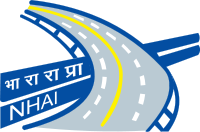 National Highways Authority of India
The National Highways Authority of India (NHAI) is an autonomous agency of the Government of India, responsible for management of a network of over 50,000 km of National Highways out of 1,15,000 km in India. It is a nodal agency of the Ministry of Road Transport and Highways. NHAI has signed a memorandum of understanding (MoU) with the Indian Space Research Organisation for satellite mapping of highways. The NHAI was created through the promulgation of the National Highways Authority of India Act, 1988. Section 16(1) of the Act states that the function of NHAI is to develop, maintain and manage the national highways and any other highways vested in, or entrusted to, it by the Government of India.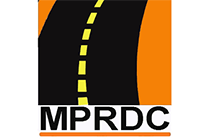 Madhya Pradesh Road Development Corporation Limited
The Madhya Pradesh Road Development Corporation Limited (MPRDC) is an Undertaking Government of Madhya Pradesh, responsible for management of a network of over 20000 km of National Highways, State Highways and Major District Roads in Madhya Pradesh. Madhya Pradesh State has a good road network. There are 20 National Highways with total length of 3,714 km and many State Highways with total length of 8,728 km. Shri. Shivraj Singh Chouhan, Chief Minister of Madhya Pradesh is the Chairman, while Shri D.P. Ahuja, IAS is Managing Director of MPRDC.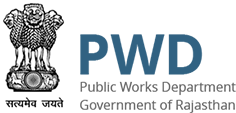 Public Works Department Rajasthan
The Government of Rajasthan also known as the State Government of Rajasthan, or locally as State Government, is the supreme governing authority of the Indian state of Rajasthan and its 33 districts. It consists of an executive, led by the Governor of Rajasthan, a judiciary and a legislative. Jaipur is the capital of Rajasthan, and houses the Vidhan Sabha (Legislative Assembly) and the secretariat.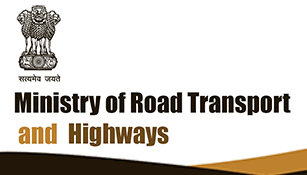 Ministry of Road Transport and Highways
The Ministry of Road Transport and Highways is a ministry of the Government of India, is the apex body for formulation and administration of the rules, regulations and laws relating to road transport, and transport research, in order to increase the mobility and efficiency of the road transport system in India. Road transport is a critical infrastructure for economic development of the country. It influences the pace, structure and pattern of development. In India, roads are used to transport over 60% of the total goods and 85% of the passenger traffic. Hence, development of this sector is of paramount importance for the India and accounts for a significant part in the budget. Since May 2014, the Minister for Road Transport and Highways is Nitin Gadkari.

AECOM Asia Pvt. Ltd.
AECOM is a global network of experts working with clients, communities and colleagues to develop and implement innovative solutions to the world's most complex challenges. Delivering clean water and energy. Building iconic skyscrapers. Planning new cities. Restoring damaged environments. Connecting people and economies with roads, bridges, tunnels and transit systems. Designing parks where children play. Helping governments maintain stability and security.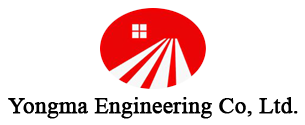 YONGMA Company Pvt. Ltd.
The supervision team of Yongma Engineering Co., Ltd. has secured superior talent with abundant skills, knowledge and experiences whom were input from the beginning of the responsible supervision system and we are showing the very model of reliable supervisor by not only doing our best for our duty given but also acting responsibly.

Public Works Department Uttarakhand
Lok Nirman Vibhag popularly known as P.W.D. has a legacy of more than 150 years. P.W.D. is responsible for construction, maintenance and planning of roads, bridges and Govt. Buildings. The set up of Uttarakhand PWD is similar to that in other states with Engineer in Chief as Head of Department, one Chief Engineer Level 1(Headquarters) responsible for monitoring and managing the establishment of the department, six zonal Chief Engineers Level 2. There are 17 circles headed by Superintending Engineers and 72 divisions with Executive Engineers as head of office in addition supporting officers/staff.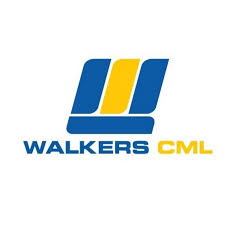 CML-MTD Construction Ltd.
CML-MTD's acquires an overall competitive edge in Sri Lanka by investing in the best local management combined with the training and development benefits from the Alloymtd group.) and MTD Walkers Group's recognition in Sri Lanka as a "one stop" services provider encompassing Engineering,Procurement,Construction and Project funding services. The parent company is reputed as having extensive experience in the construction of mountainous roads, highways, bridges, building geotechnical works, erosion control and highway maintenance since its inception in 1980 and CML-MTD has full access to the MTD Group's vast financial and technical resources. CML - MTD is thus able to use Group resources on its projects i.e Walkers' Piling for Piling and substructure works, Walkers Engineering for fabrication of general steel structures and erection of Communication Towers, Construction of Head Work Structures for Irrigation projects and fabrication of containment structures.

TPF Getinsa Euroestudios, S.L.
TPF Engineering Pvt. Ltd. formerly a part of S. N. Bhobe & Associates Pvt. Ltd. was founded by the Late Mr. Damodar N. Bhobe and Mr. Subhashchandra N. Bhobe, a civil engineer and an architect respectively. The two brothers started operations for SNBAPL in 1964, and the firm was converted to a Private Limited company in 2003. The Late Mr. Damodar N. Bhobe was the Chairman of the board until his demise on 26th July 2016.

URS Scott Wilson India Pvt Ltd
Scott Wilson Group plc was a global integrated design and engineering consultancy with its headquarters in the United Kingdom. Founded as a civil engineering firm in 1951, the company broadened its range of services through acquisitions. Scott Wilson offered consultancy and professional services in the railways, buildings and infrastructure, environment and natural resources and roads sectors, and at its peak employed 5,500 people in 80 offices worldwide.