AECOM Asia Company Ltd
AECOM is a global network of experts working with clients, communities and colleagues to develop and implement innovative solutions to the world's most complex challenges. Delivering clean water and energy. Building iconic skyscrapers. Planning new cities. Restoring damaged environments. Connecting people and economies with roads, bridges, tunnels and transit systems. Designing parks where children play. Helping governments maintain stability and security.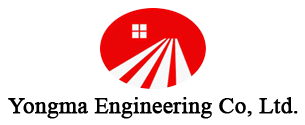 YONGMA Engineering Company Ltd
The supervision team of Yongma Engineering Co., Ltd. has secured superior talent with abundant skills, knowledge and experiences whom were input from the beginning of the responsible supervision system and we are showing the very model of reliable supervisor by not only doing our best for our duty given but also acting responsibly.

URS Scott Wilson India Pvt Ltd
Scott Wilson Group plc was a global integrated design and engineering consultancy with its headquarters in the United Kingdom. Founded as a civil engineering firm in 1951, the company broadened its range of services through acquisitions. Scott Wilson offered consultancy and professional services in the railways, buildings and infrastructure, environment and natural resources and roads sectors, and at its peak employed 5,500 people in 80 offices worldwide.

TPF Getinsa Euroestudios, S.L.
TPF Engineering Pvt. Ltd. formerly a part of S. N. Bhobe & Associates Pvt. Ltd. was founded by the Late Mr. Damodar N. Bhobe and Mr. Subhashchandra N. Bhobe, a civil engineer and an architect respectively. The two brothers started operations for SNBAPL in 1964, and the firm was converted to a Private Limited company in 2003. The Late Mr. Damodar N. Bhobe was the Chairman of the board until his demise on 26th July 2016.

MSV International Inc.
MSV stands for synergy of Management, Services and Value. We are an organization engaged in the development of world-class infrastructure projects. We are a world-class company dedicated to professionalism and excellence. We use the latest technology for design and construction supervision and other services to create facilities that meet global standards.